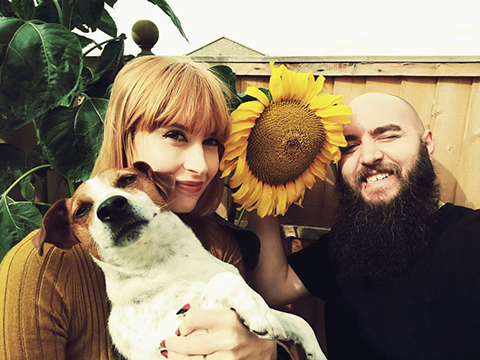 We are Lee and Lisa and together we make up Clarke Photographic. Oh, and the dog staring at you is Milo, our Jack Russell.
With years of experience taking photos of people in different environments, learning the craft and honing our skills we pride ourselves in "capturing the moment". Whether its a close up of a couple linking little fingers at the alter or the smiles on family members faces as their loved ones tie the knot.
Our aim is to offer people the photos they want at a price that they can afford without compromising on quality or quantity. All the time being "a fly on the wall", candidly capturing the day as it unfolds without getting under your feet.
Being a husband and wife team is great. We generally split up in the morning to catch the couple whilst they get ready, then we join forces at the ceremony where we blend in so we can get lots of great natural shots, then we spend the rest of they day capturing memorable candid shots as they happen until it's time for the first dance and a bit of dance-floor action in the evening!
So, whether you are a couple making plans for a wedding or civil partnership, an aspiring model who wants some portfolio shots, a band looking at putting together a press pack or a business in need of some great pics for your website, get in touch!
Oh! We also take pretty great portraits, they make great gifts for loved ones 🙂